2022 Honorees
Campaign Strategist and Founding Director of the Midwest Academy
Raphael Lemkin Human Rights Award
Inspired by her first trip to Yad Vashem in 1964, Heather Booth has committed her life to bringing a Jewish lens to work for social justice. She has since become one of the country's leading strategists about progressive issue campaigns and driving issues in elections. She began organizing in the civil rights, anti-Vietnam war, and women's movements of the 1960s.
Booth was the founder of JANE, an underground abortion service predating Roe v. Wade. She was also the founding Director and now President of the Midwest Academy, training social change leaders and organizers. Just a few of her leadership roles during the last 50+ years include the Director of the NAACP National Voter Fund (2000), co-founder of AMOS: The National Jewish Partnership for Social Justice (2001), the lead consultant of the Campaign for Comprehensive Immigration Reform (2005), director of the Health Care Campaign for the AFL-CIO (2008), founding director of Americans for Financial Reform (2010), national coordinator for the coalition around marriage equality (2013), the field director for the campaign to stop the tax giveaways to millionaires and billionaires (2017) and director of the Progressive and Seniors Outreach for the Biden/Harris campaign. Most recently, she has been working to pass the Build Back Better proposal to lower costs, create jobs, and ensure the wealthiest pay a fair share in taxes.
Senior Partner at Pomerantz LLP | Activist & Author
Kemach Torah Award
Marc Gross and Susan Ochshorn are visionaries and partners who bring their generosity, courage, and philanthropic leadership to the T'ruah table. As a leader on T'ruah's Board of Directors, a member of the first lay cohort, Marc introduced us to our first pro bono representation. He brought a lawsuit on behalf of Wendy's shareholders, arguing that by refusing to join the Coalition of Immokalee Workers' Fair Food Program, the company had flouted industry standards on human rights. Susan has been a stalwart friend of T'ruah, who is always engaged in conversations about our issues and campaigns. When they're not lending their time to T'ruah, Marc works to hold corporate America accountable to investors and consumers in his role as Senior Partner at the law firm of Pomerantz LLP, and more recently, as President of the Institute of Law & Economic Policy. A long-time activist, Susan is a catalyst for social change, working to ensure the well-being and rights of young children and the health of our democracy. She is the author of Squandering America's Future—Why ECE Policy Matters for Equality, Our Economy, and Our Children.
Founding Rabbi of Sixth & I
Rabbinic Human Rights Hero Award
Rabbi Shira Stutman is a nationally known faith-based leader and change-maker with more than twenty years of experience motivating and inspiring groups large and small, most recently as the founding rabbi of Sixth & I in Washington DC. She teaches Torah and speaks nationally on topics including growing welcoming Jewish spiritual communities; building the connective tissues between different types of people; and the current American Jewish community zeitgeist. She currently is working on a variety of projects including writing a book on the blessing of interfaith couples; starting a new minyan in Aspen, Colorado; and helping synagogue communities have less reactive and more heart-centered conversations about Israel. In January, she and the actor Joshua Malina launched the PRX podcast "Chutzpod," which aims to provide Jewish answers to life's contemporary questions and help listeners build lives of meaning. She was named one of "America's Most Inspiring Rabbis" by The Jewish Forward, among other awards. Rabbi Stutman graduated from Columbia University and the Reconstructionist Rabbinical College, where she was a Wexner Graduate Fellow.
Executive Director of the Women's Rabbinic Network
Rabbinic Human Rights Hero Award
Rabbi Mary L. Zamore is the Executive Director of the Women's Rabbinic Network (WRN), supporting Reform women rabbis while advocating for safety and equity for all, and acting as a leading voice for accountability and change within the Reform Movement.
Rabbi Zamore co-founded the Reform Pay Equity Initiative to narrow the gender-based wage gap within the Reform Movement. As part of this equity work, WRN recently released Family and Medical Leave Policy Standards for the Jewish Community. She launched WRN's Clergy: Safe Employees and Employers program, to provide training to Jewish seminaries, working in partnership to enrich the campuses and teach the next generation of Jewish leaders to create safer Jewish communities. WRN has supported eleven seminary campuses, training over 750 students, employees, faculty, and administrators.
Rabbi Zamore is also the editor of The Sacred Exchange: Creating a Jewish Money Ethic (CCAR Press, 2019) and The Sacred Table: Creating a Jewish Food Ethic (CCAR Press, 2011), designated a finalist by the National Jewish Book Awards. She also served congregations in Central New Jersey for eighteen years.
---
2021 Honorees
Rabbi, Temple Beth Am, Pinecrest, Florida
Rabbinic Human Rights Hero Award
Rabbi Rachel Greengrass was ordained from HUC-JIR in 2008. She holds several leadership roles in the Jewish community including chair of the CCAR Resolutions Committee, a Rabbis Without Borders Fellow, CLI fellow, a Hartman Rabbinic Fellow, and is currently the President of the Rabbinical Association of Greater Miami.
As part of her commitment to social justice and as a representative of RAC Florida, Rabbi Greengrass led a coalition of organizations that protested, lobbied, and educated about immigrant justice, eventually bringing Democratic Presidential hopefuls to bear witness to the largest detention center for immigrant children in the United States. This work resulted in shutting down the Homestead detention center, reuniting many of these children with their families.
She co-created the Social Justice Teen Fellowship, an award-winning program, which takes teens through intense social justice training including education, advocacy, and direct service in Miami and abroad.
Rabbi Greengrass is also a leader in RAC-FL where she worked towards voter enfranchisement. She first met her friend and partner in criminal justice reform work, Desmond Meade, in 2015. Along with the Religious Action Center and a broad coalition, she helped to bring his Florida Rights Restoration Campaign to the Jewish community. This will the right to vote to 1.4 million Floridians.
Senior Rabbi, Congregation Emanu El, Houston, Texas
Rabbinic Human Rights Hero Award
Rabbi Oren J. Hayon received his rabbinical ordination from HUC-JIR in Cincinnati in 2004. Since that time, he has held several leadership roles in the Jewish community, having served as a Vice President of the Central Conference of American Rabbis, a member of the Editorial Board of the Reform Jewish Quarterly, and as an editor, translator, and contributor of Hebrew texts and poetry for a number of books and journals.
Currently, he and his family make their home in Houston, Texas, where he serves as Senior Rabbi of Congregation Emanu El. In addition to his congregational work, he is involved in the leadership of numerous interfaith, academic, and social service organizations, and currently serves as chair of Refugee Services for Interfaith Ministries of Greater Houston, which operates one of the largest and most robust programs for resettling political refugees to the United States.
Rabbi & Bioethicist, Brookline, MA
Rabbinic Human Rights Hero Award
Rabbi Lila Kagedan is a clinical ethicist and educator working in academic, pastoral and clinical settings. She holds degrees and certificates from Midreshet Lindenbaum, The Hebrew University of Jerusalem, The University of Toronto, Harvard University, The Medstar Washington Hospital Center and Massachusetts General Hospital and is a Shalom Hartman Institute rabbinic senior fellow and faculty member.
Lila was ordained in 2015 by Yeshivat Maharat where she became the first Orthodox woman to claim the title rabbi and served until recently as the rabbi of the Walnut Street Synagogue in Chelsea, MA. She is the director of biomedical ethics and a professor of bioethics in the faculty of medicine and dentistry of New York Medical College and is also a clinical ethicist and a chaplain in hospitals and hospice settings nationally and internationally. Rabbi Kagedan is deeply committed to justice work at the intersection of faith, inclusion, anti-racism, education, and health. She serves on the clergy interfaith coalition for the city of Chelsea, MA and serves as the co-chair of the disparities in health working group at the Cambridge Hospital. She is also on the inclusion committee addressing issues of social determinants of health and racial disparities of health at New York Medical College.
Founder, Democracy Docket & Chair, Perkins Coie Political Law Group
Raphael Lemkin Human Rights Award
Marc Elias is a nationally recognized authority and expert in campaign finance, voting rights, redistricting law, and litigation. He is the founder of Democracy Docket and the Chair of Perkins Coie's Political Law Group. He represents the national Democratic Party, as well as dozens of U.S. senators, governors, representatives, campaigns, and other Democratic groups.
In March 2020, Marc launched Democracy Docket—the leading platform for progressive advocacy and information about voting rights, elections, redistricting and democracy, which transformed the way millions of Americans cast their ballots and led to record voter enfranchisement in the 2020 election. During the 2020 election cycle Marc's voting rights practice brought over 150 cases in 30 states, totaling over 120 victories in courtrooms around the country. Following Election Day, Marc led the charge for 67 post-election cases on behalf of the Democratic National Committee and the Biden campaign, winning 64 victories against Trump's baseless claims of voter fraud.
---
2020 Honorees
Congregation Bet Torah, Mount Kisco, New York
Rabbinic Human Rights Hero Award
For his leadership on immigration, including mobilizing communal resources to support a synagogue staff member seized by ICE and deported, and standing with immigrants and refugees, and for his capacity to unite politically diverse communities around the common values of dignity and justice.
Aaron Brusso is the rabbi of Congregation Bet Torah in Mount Kisco, NY. Mount Kisco is home to many new immigrants from Latin America, and Rabbi Brusso has been a leading supporter and partner with local organizations such as Neighbors Link, which seeks to strengthen the community through the healthy integration of immigrants.
In 2017, he led a coalition of groups in organizing the Mount Kisco March and Rally for Our Immigrant Neighbors. In 2018, he led a communal effort to bring back Bet Torah's deported custodian Armando Rojas. In addition to pastoring, preaching, teaching and leading in the Bet Torah community, Rabbi Brusso is also an officer and on the Executive Council of his professional organization, the Rabbinical Assembly. He is a Senior Rabbinic Fellow of the Shalom Hartman Institute.
Prior to moving to Mount Kisco, he was a rabbi at Adath Jeshurun Congregation in Minnetonka, Minnesota. He received his ordination and master's degree in Jewish Philosophy from the Jewish Theological Seminary of America and bachelor's degree in Political Science from American University. He has written articles featured in The Forward, the Jewish Telegraphic Agency and Slate and been featured in the Washington Post.
He is married to Hana Gruenberg, who is the Managing Director of the Jewish Life Department at UJA-Federation of New York, and they have three children, Sari, Zoe, and Ilan. Originally from Chicago, Rabbi Brusso is a Bulls fan, a loyal reader of Marilynne Robinson, and appreciator of fine craft beer.
JCRC of St. Louis, St. Louis, Missouri
Rabbinic Human Rights Hero Award
For leading the St. Louis Jewish community in standing up for the human rights of all people in their community, including fighting racism and abuse of power, supporting immigrants and refugees, and working across lines of faith, race, and ethnicity.
Maharat Rori Picker Neiss is the Executive Director of the Jewish Community Relations Council of St Louis. She is one of the first graduates of Yeshivat Maharat, a pioneering institution training Orthodox Jewish women to be spiritual leaders and halakhic (Jewish legal) authorities. Previously, Rori worked as clergy at Bais Abraham Congregation, a modern Orthodox congregation in University City, MO, Assistant Director of Interreligious Affairs for the American Jewish Committee, and Secretariat for the International Jewish Committee on Interreligious Consultations, the formal Jewish representative in international, interreligious dialogue, as well as Program Coordinator for the Jewish Orthodox Feminist Alliance and Acting Executive Director for Religions for Peace-USA.
Rori chose to pursue her studies at Yeshivat Maharat to help break down the barriers to Torah learning and facilitate access for all to Judaism's rich teachings and radical history. Rori's work lies at the intersection of her passion for Judaism, feminism, interfaith dialogue, and social justice, which has led her to speak, teach, and facilitate programs internationally, including in Israel, Italy, Hungary, Malaysia, Costa Rica, and Vienna, in addition to cities across the United States.
Rori is the vice chair of the Interfaith Partnership of Greater St. Louis Clergy Cabinet, a David Hartman Center Fellow of the Shalom Hartman Institute, and co-editor of InterActive Faith: The Essential Interreligious Community-Building Handbook. She is the former co-chair of the North American Interfaith Youth Network of Religions for Peace and a CLAL Rabbis Without Borders fellow.
Rori is married to Russel Neiss, an educator, technologist, and activist. They live in St. Louis with their three children.
President, American Federation of Teachers
Raphael Lemkin Human Rights Award
For her critical and longtime work as a labor movement leader, educator and lawyer to support and protect students and teachers, and for her leadership on democracy, immigration, and equal rights.
Randi Weingarten is president of the American Federation of Teachers, a union of 1.7 million professionals. She was elected in 2008, following 12 years as president of New York City's United Federation of Teachers and six years as a teacher at Clara Barton High School.
Weingarten spearheaded the development of Share My Lesson, the largest free collection of educational resources created by a union for educators and parents. Weingarten and the AFT lead a partnership to transform McDowell County, West Virginia, one of the poorest counties in the United States, through efforts to improve the quality of education, and to focus on jobs, housing, healthcare and social services.
Since 2014, the AFT has led the way to invest $16 billion in pension assets in U.S. infrastructure, creating more than 100,000 jobs. Weingarten served on the congressional Equity and Excellence Commission, New York Governor Andrew Cuomo's Common Core Task Force and the 2016 Democratic National Committee platform committee. Weingarten's column "What Matters Most" appears monthly in the New York Times' Sunday Review.
Rabbi Emerita, Kolot Chayeinu, Brooklyn, New York
Founders' Award
For her leadership as a prophetic founding and ongoing board member and former co-chair of T'ruah and her longtime dedication to mobilizing the New York City Jewish community to pursue justice while she was Rabbi of Kolot Chayeinu/Voices of Our Lives, Brooklyn, NY, and now as a board member of Jews for Racial and Economic Justice and Integrate NYC: Integration is Not Assimilation, and an Advisor to Jews Against White Nationalism.
Ellen Lippmann is the founder and now Rabbi Emerita of Kolot Chayeinu/Voices of Our Lives, where she worked for 25 years with many others to build a progressive Jewish community in Brooklyn; happily, it continues into its current 27th year. Rabbi Lippmann is the former East Coast Director of MAZON: A Jewish Response to Hunger, and former director of the Jewish Women's Program at the New 14th Street Y in Manhattan.
Rabbi Lippmann was Co-chair and has served on the board of T'ruah: the Rabbinic Call for Human Rights for 18 years. She served as the first social justice chair for the Women's Rabbinic Network. She was the founder of the Soup Kitchen at Hebrew Union College-Jewish Institute of Religion in New York, and co-founder of the 15-year Children of Abraham Peace Walk: Jews, Christians and Muslims Walking Together in Brooklyn in Peace. She worked with NYCC and others on the Fight for $15, and with JFREJ on the early fight in New York State for the rights of domestic workers. Before retiring, she helped establish a system of working groups at Kolot Chayeinu to ensure broader embrace and a path to activism on racism, Israel and Palestine, and queer and trans people.
Rabbi Lippmann was ordained in 1991 by Hebrew Union College-Jewish Institute of Religion and also received there the degree of Master of Hebrew Letters. She holds a BA in English Language and Literature from Boston University and an MS in Library Science from Simmons College. Rabbi Lippmann and her partner are long-time Brooklyn residents and believe to be absolutely true what a Kolot Chayeinu member once said in jest: "IT DON'T GET ANY BETTER THAN BROOKLYN!"
Of Counsel (Retired Partner), at Paul, Weiss, Rifkind, Wharton & Garrison
Louis Henkin Human Rights Award
For his dedication and leadership in championing T'ruah to Paul, Weiss for pro bono work, including guiding T'ruah on issues ranging from sanctuary to corporate policy, dedicating thousands of hours of time to protecting immigrants, defending the wrongfully convicted, and working for reproductive rights and gun violence prevention.
Paul, Weiss, an international law firm based in New York, has long been committed to providing impactful Pro Bono legal assistance to individuals and organizations in the public interest. In 2019, Paul, Weiss lawyers worked over 129,000 hours for Pro Bono clients on a broad range of issues, including immigration rights, anti-gun violence, marriage equality, reproductive rights, civil rights, and criminal defense. The firm has had major successes in high profile cases, such as the U.S. Supreme Court case that invalidated the Defense of Marriage Act.
Moses Silverman has had an active national and global litigation practice at Paul, Weiss since 1973. Pro Bono matters have always been an important part of his work, ranging from an employment discrimination class action on behalf of African-American paper plant workers in Mississippi in the 1970s, to the U.S. Supreme Court case seeking the use of statistical sampling in the Year 2000 census, and to numerous cases for poor people in New York. Since retiring as a partner and becoming Of Counsel at the end of 2018, he has continued his Pro Bono work, focusing particularly on immigration issues. He has made three trips to immigration detention facilities (jails) in Texas to help obtain asylum for immigrants, mostly desperate women and children from Central America who recently walked across the southern border. He and his wife, Betty Robbins, are members of Central Synagogue, where he serves on the Board of Trustees. He has served on the boards of Colby College, The Legal Aid Society, and other legal and Jewish organizations.
Deputy Director, T'ruah
Rabbinic Leadership Award
For her longtime dedication to fighting for human rights and 13 years of service on the T'ruah staff, seeing us through many transitions, and leading our work fighting torture, slavery and trafficking, and other human rights abuses.
Rachel Kahn-Troster was ordained in 2008 from the Jewish Theological Seminary, where she was a student activist and leader. She is a noted speaker and writer on Judaism and human rights, including speaking internationally on behalf of the U.S. State Department on the issue of human trafficking. Her writing has appeared on CNN.com, The Forward, the New York Daily News, the Huffington Post, and many other publications.
Rabbi Kahn-Troster was named to the Jewish Week's 2011 "36 under 36" for her human rights activism. She serves on the boards of the Alliance for Fair Food and and the Interfaith Center on Corporate Responsibility.
She lives in Teaneck, New Jersey, with her husband, Dr. Paul Pelavin, and their daughters Liora and Aliza.
---
2019 Honorees
Rabbi Jocee Hudson
Temple Israel of Hollywood, Hollywood, California
Rabbinic Human Rights Hero Award

For leading by example and mobilizing her community to work with partners from diverse backgrounds around issues of race and criminal justice, housing and food insecurity, climate change and gun violence.
Jocee Hudson is an Associate Rabbi at Temple Israel of Hollywood (TIOH), where she has served since 2009. Her mission is to uphold Torah's central teaching that all people are created in the divine image and are deserving of dignity, equality, and justice. She has served as a rabbinic leader of TIOH's social justice efforts since 2014 and was instrumental, in partnership with lay leaders, in the creation of the temple's Social Justice Coalition. Rabbi Hudson finds profound meaning in daily opportunities to pray, learn, connect, take action, and grow with Temple Israel's members.
Rabbi Hudson and TIOH Social Justice Coalition members are active in LA Voice, the California Religious Action Center of Reform Judaism, the Black Jewish Justice Alliance, and many other justice groups, believing that justice work is most effective when it is done in collaboration. Together they have been deeply involved in statewide campaigns on criminal justice reform, affordable housing, and climate change. She is an outspoken advocate for LGBTQ rights. In 2017, Temple Israel was awarded the Religious Action Center's Irving J. Fain Award for exemplary social justice work.
Previously, Rabbi Hudson served as a Rabbi Educator, first at Temple Beth Sholom of Orange County and then at TIOH. She is a former board member of the Association of Reform Jewish Educators. She received rabbinic ordination, as well as Masters in Hebrew Letters and Jewish Education, from Hebrew Union College-Jewish Institute of Religion and graduated summa cum laude from Brandeis University. She is a contributor to the Women of Reform Judaism's The Torah: A Women's Commentary.
Rabbi Hudson and her partner Rook are the proud parents of Sela, Max, and Solomon, three young people, who keep them on their toes, always humble, and full of laughter and love.
Rabbi Elliott Tepperman

Bnai Keshet, Montclair, New Jersey
Rabbinic Human Rights Hero Award
For leading his congregants and colleagues across faiths in a variety of social justice issues, including LGBTQ rights, working to reduce gun violence and defending the rights of immigrants and refugees, including Muslims affected by the travel ban.
Rabbi Elliott Tepperman has been the spiritual leader of Bnai Keshet, in Montclair, N.J., since 2002. His rabbinate embraces spiritually courageous Judaism and loving pursuit of shalom and justice for all people. He believes that Jewish practice is most transformational when deep internal work becomes a springboard for building community and engaging with the world. And likewise when we bring the profound and mundane challenges of our personal and public lives to bear on our Jewish study and worship.
Rabbi Tepperman is a founding member of the IAF-affiliated New Jersey Together. He is currently organizing to build the sanctuary movement in New Jersey with Faith in New Jersey (PICO). He has worked with Bend the Arc teaching Congregation Based Community Organizing at the Reconstructionist Rabbinical College and other seminaries. He was a member of Bend The Arc's 13th Selah cohort. He is a past President of the Montclair Clergy Association and he is currently serving on the Executive Committee of the Reconstructionist Rabbinical Association as First Vice President.
He is married to Sarah O'Leary and is the proud father of Akiva-Lev and Sam. Surprisingly he now finds himself swimming, running and playing guitar.
Debra Katz
Raphael Lemkin Human Rights Award
For her critical work representing Christine Blasey Ford, victims of Harvey Weinstein, and other survivors of sexual assault and sexual harassment.
Debra Katz is a founding partner of Katz, Marshall & Banks, LLP, where she concentrates her practice on employment discrimination, sexual harassment, whistleblower, and Title IX matters. She has developed extensive litigation experience in federal and local courts and has achieved significant courtroom successes in a number of high-profile cases. She has been recognized as "Civil Rights Lawyer of the Year" for Washington, D.C. by The Best Lawyers© In America for 2018, as one of the "toughest" employment lawyers in Washington, D.C. by Washingtonian magazine, and as an expert in sexual harassment, employment, and whistleblower law by The New York Times, The Wall Street Journal, The Washington Post, TIME magazine and others.
Read more about Debra Katz in JTA: How Debra Katz Became One of the Nation's Top #MeToo Lawyers
Rabbi Simkha Y. Weintraub
Founders' Award
For his extraordinary leadership as a member of the group that launched T'ruah 16 years ago, and ensured our long-term health and growth.
Rabbi Simkha Y. Weintraub, LCSW serves as Rabbinic Director of the Jewish Board of Family and Children's Services in New York, where his major responsibilities are with the New York Jewish Healing Center in the Division of Jewish Community Services. He offers Jewish spiritual counseling and leads Jewish spiritual support groups for Jews confronting illness, trauma, and loss, as well as training seminars for rabbis and health care professionals, and has written and lectured widely on the use of traditional texts and practices for Jewish spiritual healing. Rabbi Weintraub has also maintained a private practice in Couples and Family Therapy, working with couples and families confronting a wide range of challenges, including chronic illness, infertility, trauma, and bereavement. For over three decades, he has been active in interfaith exchange, particularly in Muslim-Jewish and Arab-Jewish understanding and collaboration, in the U.S., Israel, Qatar, Pakistan, and at other international conferences. He served as Director of Public Affairs for the New Israel Fund in its early years (1987-1995) and, in addition to his role as a founder of T'ruah, he is the founder and coordinator of JACOB: Jewish Alliance of Concern Over Burma, an alliance of 25 national Jewish organizations that seeks to end the genocidal persecution of the Rohingya and other minorities in Myanmar.
---
2018 Honorees
Rabbi Rachel Timoner
Congregation Beth Elohim, Brooklyn, New York
Rabbinic Human Rights Hero Award
Rabbi Timoner has turned her community into a hub of social justice action in Brooklyn, guiding congregants to take a stand for justice, welcome refugees, and speak up against the current administration's attacks against our Muslim and immigrant neighbors.
Rabbi Rachel Timoner is the senior rabbi of Congregation Beth Elohim (CBE) in Park Slope, Brooklyn, where her passions are social justice, spiritual life, community building and lifelong learning.
Rabbi Timoner has launched several community organizing and social justice initiatives at CBE, including a Dismantling Racism Team which was part of the successful campaign to Raise the Age of criminal responsibility in New York and a successful action with Brooklyn's District Attorney to address systemic racism in the prosecution of "broken windows" infractions, the bail system and discovery. In addition, in partnership with New York City Councilmember Brad Lander, she convenes #GetOrganizedBK, through which thousands of New Yorkers work together to defend democracy and human dignity in this time when both are under siege.
Previously, Rabbi Timoner served as associate rabbi of Leo Baeck Temple in Los Angeles, where she supported its successful local community organizing work in economic justice and transportation, and was a leader in Reform California, a statewide effort that helped to protect undocumented immigrants and build affordable housing. She received a B.A. from Yale University, worked for 14 years in social justice efforts in the San Francisco Bay Area, and received ordination from Hebrew Union College-Jewish Institute of Religion in 2009, where she was a Wexner Graduate Fellow.
Rabbi Timoner is married to Felicia Park-Rogers and they have two sons, Benji and Eitan.
Rabbi Justin David

Congregation B'nai Israel, Northampton, Massachusetts
Rabbinic Human Rights Hero Award
Rabbi David brings people together across faiths and before the state legislature to protect the rights of LGBTQ people, create a sanctuary state for immigrants under attack, food security and more.
Rabbi Justin David has been the spiritual leader of Congregation B'nai Israel since 2009. Before joining CBI, he was the assistant rabbi at Adas Israel Congregation in Washington, DC, after having been ordained by the Jewish Theological Seminary of America.
When not at B'nai Israel or involved in some community project, he can usually be found at home with his wife, Judy, and two sons, Lior and Ezra.
Rabbi Tom Gutherz and Rabbi Rachel Schmelkin
Congregation Beth Israel, Charlottesville, Virginia
Action Under Fire Award

Read our Q&A with Rabbis Tom Gutherz and Rachel Schmelkin about life in Charlottesville after the Unite the Right Nazi rally.
Rabbis Gutherz and Schmelkin showed bravery and leadership when white nationalists descended upon their hometown, guiding their community to stand up against hatred, bigotry, and violence, and providing much-needed support during a dangerous time.
A native of Cleveland, Rabbi Tom Gutherz grew up in Rochester, New York.
He earned a bachelor of arts degree with a major in history at the State University of New York at Binghamton in 1977. He was a member of Kibbutz Gezer in Israel from 1984-1989, where he worked in preschool and primary school education and as a dairy farmer.
Rabbi Gutherz was ordained in 1993 by the Hebrew Union College-Jewish Institute of Religion (NY) and has over 35 years of experience in formal and informal Jewish education. He served as the rabbi of Agudath Sholom Congregation in Lynchburg, Virginia for 12 years, and taught as an adjunct professor in the Department of Religion at Lynchburg College. He was active in diversity education through the Metrotown program of the NCCJ (National Conference of Christians and Jews) and served on the Board of the Lynchburg Neighborhood Development Foundation.
Since 2005 he has served Congregation Beth Israel in Charlottesville, Virginia, first as rabbi educator and now as its senior rabbi. He is engaged in interfaith and social action work through IMPACT, the Charlottesville Community Leadership Council and the Charlottesville Clergy Collective.
He earned an MA in Religious Studies from the University of Virginia in 2014.
Rabbi Gutherz was married to the late Carmi Weiner for 35 years, and they have three children; Ilan, David and Tamar.
Rabbi Rachel Schmelkin began as rabbi educator in the summer of 2016 after serving her rabbinic internship and teaching at Northern Virginia Hebrew Congregation in Reston, VA. She received her bachelor of arts in psychology and Jewish studies from Indiana University at Bloomington with minors in Hebrew and history. She was ordained through Hebrew Union College-Jewish Institute of Religion, and was a recipient of the Tisch Rabbinical Fellowship as well as the Hoffman Prize in Liturgy.
Commissioner Chai Feldblum
Equal Employment Opportunity Commission, Washington, D.C.
Raphael Lemkin Human Rights Award
Chai Feldblum has been a commissioner of the Equal Employment Opportunity Commission (EEOC), the federal agency charged with implementing the nation's employment civil rights laws, since April 2010. Prior to her appointment on the Commission, Feldblum was a law professor at Georgetown University Law Center where she founded the law school's Federal Legislation Clinic and worked on behalf of social welfare and civil rights organizations.
Throughout her career, Feldblum has focused on social justice issues at the federal level. She played a leading role in drafting and negotiating the Americans with Disabilities Act (ADA) of 1990 and the ADA Amendments Act of 2008. She helped draft the federal bill to protect LGBT people from discrimination and has led the EEOC in protecting LGBT people under existing sex discrimination law. While at the EEOC, Feldblum has worked to advance employment protection for people based on race, sex, religion, disability, national origin and age.
Feldblum is the first openly lesbian commissioner of the EEOC and is the fourth person with a disability to serve on the Commission. She grew up in Washington Heights in New York City and comes from a long line of rabbis, Hasidic on one side and Litvak on the other. Feldblum attended Barnard College and Harvard Law School and clerked for Justice Harry A. Blackmun on the Supreme Court.
---
2017 Honorees
Rabbi Mona Alfi
Congregation B'nai Israel, Sacramento, California
Rabbinic Human Rights Hero Award
Rabbi Mona Alfi is fueled by a passion for tikkun olam (repairing the world) and a vision for reaching out to Sacramento's diverse Jewish community. As the spiritual leader of B'nai Israel, Rabbi Alfi hopes to foster a caring community that is engaged both in the life of the synagogue and in our broader society. "The purpose of religion is not only helping us get closer to God, but in getting closer to God, we should be motivated to become more engaged in the world and in people's lives," she said.
Merging religion and social action has been at the center of Rabbi Alfi's career. Before being appointed B'nai Israel's Senior Rabbi, she served three years as the Executive Director of the Hillel at Davis and Sacramento, worked for five years as B'nai Israel's assistant and associate rabbi, and spent four years as the chaplain for the California State Assembly from 1998-2002. Rabbi Alfi also served as the Chaplain of the California State Senate from August 2008 to December 2015. These positions have enabled Rabbi Alfi to cultivate relationships with varied branches of the local Jewish and non-Jewish community – young and old, gay and straight, single and married, as well as members of the interfaith community of Sacramento.
Beyond her leadership at B'nai Israel, Rabbi Alfi was on the Board of the Pacific Association of Reform Rabbis from 2001-2003, and served as president of the Rabbis' Association of Sacramento from July 2007 to June 2008. She currently sits on the Commission on Social Action (CSA) as a representative of the CCAR. The CSA is a joint committee of the Union of Reform Judaism (URJ), the Central Conference of American Rabbis (CCAR) and the Religious Action Center (RAC) that recommends policy for the Reform Movement in North America. Rabbi Alfi has written prayers and Torah commentaries and published an essay about the 1999 bombing of B'nai Israel in "Chicken Soup for the Jewish Soul." She was ordained in 1998 by the Hebrew Union College – Jewish Institute of Religion (HUC-JIR) in New York, and received a Master of Arts in Hebrew Letters at HUC-JIR's Los Angeles campus in 1996.
Rabbi Alfi was raised in Southern California in a family that mixed the traditions of her Ashkenazi mother and her Iranian born Jewish father. This heritage of blended traditions has informed Rabbi Alfi's view of Judaism as a dynamic religion that changes to reflect society, and is not monolithic in its expression. "There's not a single right way to be Jewish, but many "right" ways to be Jewish," she said. Rabbi Alfi and her husband Glenn are delighted to be raising their sons as fourth generation members of Congregation B'nai Israel.
Rabbi Francine Green Roston

Glacier Jewish Community/B'nai Shalom, Whitefish, Montana
T'ruah Rabbinic Human Rights Hero Award
Francine Roston moved to the Flathead Valley in the summer of 2014. She left a full-time congregational rabbinate in order to create a life in Montana that was more balanced. Along with her husband and two children, Francine enjoys gathering with the Jewish community as well as hiking, kayaking, fishing and volunteering in the community.
During her rabbinate, Francine served in three New Jersey congregations and learned a great deal about community-building, working with lay leadership and remaining resilient in the face of the many ups and downs of rabbinical life. In 2005, she broke the "stained glass ceiling" when she was hired by Congregation Beth El in South Orange, NJ. Francine became the first woman in the Conservative rabbinate to serve a congregation larger than 500 member units. During her tenure at Beth El, Francine helped the congregation expand its professional staff, create an innovative, experiential Hebrew school, and re-envision the Shabbat worship experience focusing on new ways to engage congregants in prayer, study, culture and spirituality.
Previously she served six years as the solo rabbi of Congregation Beth Tikvah in New Milford, New Jersey. Francine received rabbinic ordination in 1998 from the Jewish Theological Seminary of America in New York. From 2011-2013, Francine was an adjunct professor at the JTSA in practical rabbinics and mentored senior rabbinical students preparing for ordination. Originally from a suburb of Detroit, Michigan, Francine graduated from Brandeis University with a BA in Near Eastern and Judaic Studies. Before she attended the Jewish Theological Seminary she worked as the Novice Men's and Women's Coach for the Carnegie-Mellon Crew Team in Pittsburgh, PA. During her Seminary years, Francine took a year to live in Chicago and work as a hospital chaplain at EHS Christ Hospital and Medical Center. She was a resident in their Clinical Pastoral Education program and earned full certification as a hospital chaplain. While at the Seminary in New York, she worked as the Synagogue Administrator for the Seminary's synagogues and interned with the American Jewish Committee.
Throughout her rabbinate, Francine has been involved in the Conservative movement as well as Jewish, interfaith and humanitarian organizations. She has advocated for equality for women and marriage equality in New Jersey. She served on the JTS Rabbinical School Board of Overseers, Chancellor Eisen's Rabbinic Cabinet, the Rabbinical Assembly's Executive Board, the RA's Task Force on Women in the Rabbinate, the national UJC Rabbinic Cabinet, and she was a participant in the Clergy Leadership Training Program of the Institute for Jewish Spirituality. Francine regularly volunteers for Habitat for Humanity wherever she lives. In Newark, NJ she helped to organize and build an Abraham House. In Kalispell, she organizes the Jewish community's monthly volunteer crew. Francine also supports local interfaith, human rights group Love Lives Here and speaks out whenever hatred or violence threatens the community.
Hon. Shira Scheindlin (ret.)
United States District Judge for the Southern District of New York
Raphael Lemkin Human Rights Award
Hon. Shira A. Scheindlin (Ret.) joined JAMS New York Resolution Center after serving for 22 years as a United States District Judge for the Southern District of New York. Judge Scheindlin previously worked as a prosecutor (Assistant United States Attorney for the Eastern District of New York), commercial lawyer (General Counsel for the New York City Department of Investigation and partner at Herzfeld & Rubin), and Judge (Magistrate Judge in the Eastern District of New York 1982-1986 and Special Master in the Agent Orange mass tort litigation). Judge Scheindlin is known for her intellectual acumen, and expertise in mass torts, electronic discovery, civil rights, constitutional, and complex litigation.
During her tenure as a District Court Judge, Judge Scheindlin presided over a number of high profile cases, many of which advanced important new positions in the common law. She is also known for presiding over complex and highly-publicized cases involving civil rights and public policy, including Newton v. City of New York, Floyd v. City of New York, Peoples v. Fischer, Casale v. Kelly and Brown v. Kelly, Finch v. New York State Office of Children and Family Services, and many others. Judge Scheindlin has been a member of the Judicial Conference of the United States Advisory Committee on the Federal Rules of Civil Procedure (1998-2005). She is a member of the ABA's Standing Committee on Judicial Independence, the American Law Institute, a former Chair of the Commercial and Federal Litigation Section of the NYSBA, a former Board Member of the New York County Lawyers Association, the former counselor of the New York Inn of Court, and a member of various committees of the Association of the Bar of the City of New York. She is the author of the first e-discovery casebook (together with Professor Dan Capra and the Sedona Conference) and many articles. On the subject of electronic records management, her opinions in Zubulake v. UBS Warburg LLC, and Pension Committee v. Banc of America Securities, have come to be recognized as case law landmarks. She is the recipient of many awards including the Fuld Award from the New York State Bar Association, the Weinfeld Award from the New York County Lawyers, and the Brennan Award from the National Association of Criminal Defense Lawyers.
Judge Scheindlin has lectured frequently for many professional organizations, including the American Law Institute, the American Bar Association, the Practicing Law Institute, the Sedona Conference, the American Arbitration Association, the Federal Bar Council, the Federal Bar Association, the Federal Judicial Center, the National Association of Criminal Defense Lawyers, the New York State Bar Association, the New York County Lawyers Association, the Association of the Bar of the City of New York, and many law schools. Topics on which she frequently lectures include: complex civil litigation, class actions, discovery of electronic data, ADR, the Sentencing Guidelines, impact litigation, race and policing, and the War on Terrorism.
Rabbi J. Rolando Matalon
B'nai Jeshurun, New York, NY
Founder Award
José Rolando Matalon, B'nai Jeshurun's Senior Rabbi, was born in Buenos Aires, Argentina and was educated in Buenos Aires, Montreal, Jerusalem and New York City. After his ordination at the Jewish Theological Seminary in 1986, Rabbi Matalon came to BJ to share the pulpit—and vision—of his mentor and friend Rabbi Marshall T. Meyer. They worked together to revitalize the congregation and turn its focus to education, interfaith cooperation, and social justice.
After Rabbi Meyer's death in 1993, Rabbi Matalon became BJ's spiritual leader. He and Rabbis Bronstein and Sol now lead a vibrant, diverse community of 1,700 households. Rabbi Matalon's involvement in the New York, Jewish, and Israeli communities is broad and deep; he serves on a number of boards, including the Advisory Board of T'ruah: The Rabbinic Call for Human Rights, the Advisory Board of Beit Tefillah Israeli-Tel Aviv, and the Leadership Council of Habitat for Humanity. He has received awards from the New York Board of Rabbis, the Jewish Peace Fellowship, and the New Israel Fund. Rabbi Matalon is a founding co-director of Piyut North America, a partnership between B'nai Jeshurun and Hazmanah Le-Piyut in Israel. A member of the New York Arabic Orchestra, he plays the 'ud (Arabic lute). Rabbi Matalon is married and has two daughters.
---
2016 Honorees
Rabbi Stanley Kessler, Rabbi Emeritus
Beth El Temple, West Hartford, Connecticut
T'ruah Lifetime Achievement Award
Rabbi Stanley Kessler is founding rabbi and Rabbi Emeritus of Beth El Temple. A Freedom Rider fighting for civil rights alongside Dr. Martin Luther King, Jr., Rabbi Kessler served in the US Air Force in World War II, co-founded Clergy and Laymen Concerned opposing the Vietnam War, and participated in several World Conferences on Soviet Jewry, culminating in over a million Soviet Jews gaining freedom. He holds many honorary doctorates and his writings on Jewish life have taken him all over the world. A native of Philadelphia, Pa., Rabbi Kessler flew 18 missions over Europe in World War II. He was ordained in 1951 at the Jewish Theological Seminary of America, where he also earned a Master of Hebrew Literature and received an honorary Doctor of Divinity. In 1954, He was chosen as the spiritual leader of the then year-old Beth El Temple in West Hartford. Named rabbi emeritus upon his retirement in 1992, he remains active in the life of Beth El Temple.
Rabbi Sharon Kleinbaum
Congregation Beit Simchat Torah
T'ruah Rabbinic Human Rights Hero Award
Rabbi Sharon Kleinbaum serves as spiritual leader of Congregation Beit Simchat Torah. She was installed as CBST's first rabbi in 1992, arriving at the height of the AIDS crisis when the synagogue was in desperate need of pastoral care and spiritual leadership. She guided the congregation through a period of loss and change, while addressing social issues of the day and building a strong and deeply spiritual community. Under her leadership as senior rabbi, CBST has become a powerful voice in the movement for equality and justice for people of all sexual orientations, gender identities, and expressions, and a significant force challenging the radical right's dominance over religious and political life in the United States and the world. A committed (brokenhearted) progressive Zionist, Rabbi Kleinbaum has worked for peace and justice for Israelis and Palestinians for over 30 years. Newsweek named her one of the 50 most influential rabbis in America.
Rabbi Joel Mosbacher
Beth Haverim Shir Shalom, Mahwah, New Jersey
T'ruah Rabbinic Human Rights Hero Award
Rabbi Joel Mosbacher was born and raised in suburban Chicago, Illinois. He earned his B.A. from the University of Wisconsin in Madison, and his Rabbinic Ordination and Doctorate in Pastoral Counselling from the Hebrew Union College-Jewish Institute of Religion. He has served as Senior Rabbi of Beth Haverim Shir Shalom in Mahwah, New Jersey since 2001. Rabbi Mosbacher's congregation was a founding institution of New Jersey Together, a congregation-based community organization affiliated with the Industrial Areas Foundation, the nation's oldest and largest network of community organizing. As a result of his personal story, Rabbi Mosbacher was a leader in creating the Do Not Stand Idly By campaign against gun violence after the Newtown, CT school shootings. He is a national co-chair of the campaign, travelling around the country to explain the campaign and train lay and clergy leaders to engage powerfully on the issue of gun violence prevention.
Hadar Harris
Executive Director, Northern California Innocence Project
Raphael Lemkin Human Rights Award
Hadar is a lifelong human rights activist. After being arrested at the Soviet Embassy as a young woman protesting on behalf of Soviet Jewry, she took time off from college when she was asked by the late Congressman Tom Lantos (D-CA) to become Executive Director of the Congressional Human Rights Caucus, a bi-partisan legislative service organization of the House of Representatives. It was then that she deepened her work on behalf of Soviet dissidents, advocated for the cause of the Romani peoples (gypsies) and conducted a covert fact-finding mission to the Soviet Union. Hadar became the second woman ever to be elected International Chairperson of the World Union of Jewish Students in Israel. During that time, she traveled to Jewish communities around the world, working with student groups and community leaders to advocate for expanded enfranchisement of young Jewish leaders as well as advocacy on a range of human rights issues. Later, she was the Director of Program and Resource Development at the Association for Civil Rights (ACRI). As a human rights attorney, Hadar has had a long and varied career specializing in issues of civil and political rights, gender equality, and domestic implementation of international norms. She has focused a large part of her personal work over the past decade on creating and growing the movement for Human Rights at Home, giving workshops, holding conferences and designing projects to expand the fundamental understanding and application of human rights in the United States. She brings a comparative perspective of over 25 countries, with NGOs, governments, academics and intergovernmental organizations.
---
2015 Honorees
Rabbi Jerome K. Davidson, Rabbi Emeritus
Temple Beth-el, Great Neck, NY
T'ruah Lifetime Achievement Award
Rabbi Jerome K. Davidson is Rabbi Emeritus of Temple Beth-El of Great Neck, New York. He serves on the faculty of the Hebrew Union College-Jewish Institute of Religion, and in the past was president of the HUC-JIR Rabbinic Alumni Association and a member of the HUC-JIR Board of Governors. Rabbi Davidson is a former president of the Synagogue Council of America and in his youth was national president of the National Federation of Temple Youth. In 1994 he was chosen by the New York Board of Rabbis as "Rabbi of the Year," the first Reform rabbi to receive this award. Rabbi Davidson chaired for over a decade the Committee on Interreligious Activities of the Union for Reform Judaism, representing Reform Jewry in establishing relations with religious leaders of other faiths here and abroad. He currently serves on the Advisory Board of the Rabbi Marc H. Tanenbaum Foundation, Inc., for the advancement of interreligious understanding. Rabbi Davidson has served as a member of the Executive Board of the Central Conference of American Rabbis, the national rabbinic organization for the Reform Jewish Movement. He has also been on the Boards other national Jewish organizations. Rabbi Davidson is a founding Board member of the American Jewish World Service, which is devoted to serving human needs throughout the world. An acknowledged leader in matters of social and communal concern, Rabbi Davidson has served several times as president of the Great Neck Clergy Association. His leadership in the community and in the field of social service was highlighted in Murray Polner's book on the rabbinate, Rabbi, the American Experience, in the chapter "Suburban Activist." He has created a number of dialogue programs between Catholics, Muslims and African-Americans and members of the Jewish community. One of these, the Black-Jewish Dialogue, was the recipient of the National Kovler Award. The Great Neck Muslim-Jewish Dialogue was one of the first in the United States and has served as a model nationwide In the 1980's Rabbi Davidson became an advocate in the Reform Movement on behalf of same-sex couples, their acceptance as family members in congregations and rabbinic officiation at their weddings. Presently, as National Coordinator of Leadership Initiatives at the HUC-JIR, he has developed programs of outreach to the intermarried, the GLBT community, the unaffiliated, the disabled and other often overlooked groups within American Jewry. Rabbi Davidson and his wife, Dr. Gail S. Davidson, an art historian, are the parents of two sons, Rabbi Joshua Davidson of Temple Emanu-El of New York City and Jeremy.Davidson, Music Director, the Caedmon School of NYC.
Rabbi Amy Eilberg
Author of From Enemy to Friend: Jewish Wisdom and the Pursuit of Peace (Orbis Books, 2014)
T'ruah Rabbinic Human Rights Hero Award
Rabbi Amy Eilberg is the first woman ordained as a Conservative rabbi by the Jewish Theological Seminary of America. After many years of work in pastoral care and hospice, Rabbi Eilberg now serves as a spiritual director, directs interfaith dialogue programs in Minneapolis/St. Paul, MN, and teaches at United Theological Seminary of the Twin Cities. She serves as a co-chair of the Civility Initiative of the Jewish Council on Public Affairs and teaches the art of listening and peacebuilding in venues throughout the country. Her book, From Enemy to Friend: Jewish Wisdom and the Pursuit of Peace, was published by Orbis Books in March 2014.
Rabbi John Friedman
Judea Reform Congregation, Durham, North Carolina
T'ruah Rabbinic Human Rights Hero Award
Rabbi Friedman has led Judea Reform Congregation for more than 30 years. He was born in Kansas City, and he studied at the Hebrew Union College — Jewish Institute of Religion in Jerusalem and Cincinnati, where he was ordained in 1976 and from where he received an honorary doctorate. After four years at Emanuel Congregation in Chicago, he came to North Carolina to serve Judea Reform. He has received the Martin Luther King Jr. Keeper of the Dream Award, the Durham Better Human Relations Award, and the Elna Spaulding Medal for Social Justice for his work in the community. For many years he served as National Chair and Co-chair of the Rabbinic Cabinet of J Street. In 1994, Rabbi Friedman was a Charles Merrill Fellow at Harvard University, and in 2009, Rabbi Friedman was honored to receive the Daniel Jeremy Silver Fellowship also at Harvard. Rabbi Friedman has served as the president of Durham Congregations in Action and the Mid-Atlantic Association of Reform Rabbis. He has been a popular speaker for many civic and religious groups. He has also served as chair of the Interreligious Affairs Committee of the Central Conference of American Rabbis. In 2011, he co-authored The Trial of the Talmud: 1240 and has written articles for The Journal of Reform Judaism, Brotherhood Magazine, Judaism, Compass, and other publications. For the 2014-2015 academic year, Rabbi Friedman will serve as Marcus Center Director's Fellow at the American Jewish Archives of the Hebrew Union College – Jewish Institute of Religion in Cincinnati. He is working on a project concerning Kantian philosophy and the practice of early Reform Judaism in America. His wife, Nan, is a physician. Nan and John have two children, Joshua and Abigail.
Denise Lieberman, Attorney
Advancement Project, St. Louis, Missouri
Raphael Lemkin Human Rights Award
Denise Lieberman is Senior Attorney with Advancement Project, a national racial justice organization based in Washington DC that works to eliminate systemic barriers to full participation in democracy. A seasoned constitutional and civil rights lawyer with 20 years of experience, Lieberman works on the ground in Missouri, where she coordinates the Missouri Voter Protection Coalition, which opposes restrictive voter ID proposals in the state. As senior attorney in Advancement Project's Voter Protection Program, Denise brings her expertise to national voting rights strategies in states around the country and at the federal level. She has brought lawsuits challenging discriminatory Photo ID laws in Missouri, Pennsylvania, Wisconsin and North Carolina. A nationally recognized expert on voting rights, Denise has prepared testimony on voting rights for the U.S. Senate Judiciary Committee, to legislatures in several states and has been featured as a voting expert on MSNBC, CNN, the New York Times, Washington Post, USA Today, and numerous other media outlets. She is currently leading a legal team in a lawsuit on behalf of the North Carolina NAACP challenging the first restrictive new voting law passed after the Supreme Court's ruling in 2013 gutting a key provision of the Voting Rights Act. In the wake of Ferguson, Denise currently serves as co-chair of the Don't Shoot Coalition, a diverse coalition of more than 50 local organizations calling for systemic dismantling of racially based policing. In addition, Denise serves as counsel in a federal lawsuit on behalf of Ferguson protesters that secured a historic restraining order against indiscriminate use of tear gas on demonstrators. Before joining Advancement Project in 2006, Denise spent nearly a decade as the Legal Director of the American Civil Liberties Union of Eastern Missouri, where she litigated numerous issues of constitutional law and civil rights. Denise is also an adjunct professor at Washington University in St. Louis, where she teaches courses on constitutional law, civil rights and voting rights. A longtime member of Central Reform Congregation in St. Louis, Denise serves on the board of the Jewish Community Relations Council of St. Louis and on the St. Louis African American-Jewish Dialogue Task Force. She is a recipient of the 2015 Martin Luther King Award from the Coalition of Black Trade Unionists, the 2014 Unsung Hero Award from the St. Louis Human Rights Coalition, the Democracy in Action Award from the American Jewish Congress and others.
Rabbi Brian Walt
Founding director, RHR-NA (T'ruah's former name)

Founder Award
Rabbi Brian Walt was born in Cape Town and grew up in a traditional Jewish family and community in South Africa. He is profoundly connected to the prophetic tradition and ethical core of Judaism. Deeply committeed to progressive Zionism, Rabbi Walt made aliya to Israel when he graduated from high school and studied at the Hebrew University of Jerusalem for two years. He completed his undergraduate degree at the University of Cape Town, where he was active in the struggle against Apartheid and was the founding editor of Strike , as Jewish student newspaper on Jewish values and Apartheid. Rabbi Brian Inspired by reports of activist organizations such as Jews for Urban Justice and the Havurah movement, he immigrated to the United States in 1974. He completed a Master's Degree in Education at the Jewish Theological Seminary in New York and went to Philadelphia in 1976 to teach at Akiba Hebrew Academy. In 1984 Rabbi Walt was ordained as a rabbi by the Reconstructionist Rabbinical College. In 1988 Rabbi Walt founded Mishkan Shalom, an activist synagogue. The synagogue has been a leader in supporing peace groups in Israel and in opening discussion in the Jewish community on the issues of justice and human rights for the Palestinian people. Rabbi Walt in the Rabbi Emeritus of that congregation. In 2003, Rabbi Walt moved to Martha's Vineyard and became the founding Executive Director of Rabbis for Human Rights—North America, now T'ruah. He served as the director until July 2009. He currently serves Congregation Tikkun v'Or in Ithaca, New York. Rabbi Walt writes a blog as a voice for justice and peace in Israel and Palestine.
---
2014 Honorees
Rabbi Dara Frimmer
T'ruah Human Rights Hero Award
Rabbi Dara Frimmer graduated from Stanford University with a B.A. in Feminist Studies and Religious Studies. Her senior honors thesis, Rosh Hodesh: A Celebration of Jewish Women, explored the intersection of Judaism, gender and ritual through ancient and modern practices of celebrating the new moon. Following graduation, she spent at year in Israel volunteering with Project Otzma. She returned to complete a Masters in Theological Studies at Harvard Divinity School before enrolling in rabbinic school at the Hebrew Union College-Jewish Institute of Religion. Dara studied at the HUC-JIR campus in New York City and worked for two years as the rabbinic intern at Congregation Kol Ami in White Plains, NY. While in NYC, she completed her second unit of hospital chaplaincy, taught "Introduction to Judaism" through the 92nd Street Y, and led alternative spring break trips to Latin America with American Jewish World Service. She was ordained in May 2006 and stayed in Manhattan one additional year to work as the Marshall T. Meyer Rabbinic Fellow at Congregation B'nai Jeshurun. As of 2009, she is a member of the Executive Planning Committee for the 2009 Hazon Jewish Food Conference and she serves on the Los Angeles Regional Council of the Progressive Jewish Alliance and the board of Jumpstart. When not pursuing justice or building community, Dara can be found on the hiking trail, cooking gourmet food under the stars, or shopping at the local farmer's market.
Rabbi Kliel Rose
T'ruah Human Rights Hero Award
Rabbi Y. Kliel Rose was born in Jerusalem to a rabbinical family and grew up in Winnipeg, Canada. Kliel earned a BA in Judaic studies from Gratz College, in Philadelphia, after which he studied at the Jewish Theological Seminary (JTS). As a student, Kliel served a number of congregations in New York and one community in London, England, under the auspices of Masorati Olami. As a senior rabbinical student, Kliel received the prestigious Rabbi Marshal T. Meyer Rabbinic Fellowship at Congregation B'nai Jeshurun in New York. He was ordained in 2005. Rabbi Rose served as Rabbi at Temple Emanu-El in Miami Beach, Florida for 3 years, then was the Spiritual Leader of West End Synagogue in Nashville, Tennessee, where he served for 5 years. Kliel's community work includes service on The Nashville Board of Rabbis and on the advisory committee of St. Thomas Hospital's Clinical Pastoral Education program, Community Nashville (formerly the National Conference of Christians & Jews). Kliel, and his wife Dorit Kosmin, are the proud parents of four beautiful & very active children. They are expecting their 5th child at the end of August. The Kosmin-Rose family is so excited to be in Edmonton, and to be members of the warm & vibrant Beth Shalom family.
Martina E. Vandenberg
Raphael Lemkin Human Rights Award
Martina E. Vandenberg, an attorney, has spent nearly two decades fighting human trafficking, forced labor, rape as a war crime, and violence against women. Vandenberg has represented victims of human trafficking pro bono in immigration, criminal, and civil cases. Widely regarded as an expert on an array of human rights issues, she has testified before the Senate Judiciary Subcommittee on Human Rights and the Law, the Helsinki Commission, the House Foreign Affairs Committee, and the House Armed Services Committee. A former Human Rights Watch researcher, she spearheaded investigations into human rights violations in the Russian Federation, Bosnia & Herzegovina, Uzbekistan, Kosovo, Israel, and Ukraine, and authored the first published report documenting human trafficking in Israel. She is the author of two Human Rights Watch reports, "Hopes Betrayed: Trafficking of Women and Girls to Post-Conflict Bosnia & Herzegovina for Forced Prostitution," and "Kosovo: Rape as a Weapon of 'Ethnic Cleansing.'" While living in the Russian Federation, she co-founded Syostri, one of Russia's first rape crisis centers for women. Vandenberg established The Human Trafficking Pro Bono Legal Center in 2012 with generous support from the Open Society Foundations (OSF) Fellowship Program. Before she became an OSF Fellow, Vandenberg was a partner at Jenner & Block LLP, where she focused on complex commercial litigation and internal investigations under the Foreign Corrupt Practices Act. She served as a senior member of the firm's Pro Bono Committee. She received the 2006 Albert E. Jenner, Jr. Pro Bono Award for her successful representation of trafficking victims in United States federal courts and her advocacy before Congress. As pro bono advocacy counsel to the Freedom Network USA, Vandenberg received the Paul and Sheila Wellstone Award for her "outstanding leadership and dedication in working to combat human trafficking and slavery in the United States." A Rhodes Scholar and Truman Scholar, Vandenberg has also taught as adjunct faculty at the American University Washington College of Law.
Rabbi Arthur Waskow
T'ruah Lifetime Achievement Award
Rabbi Arthur Waskow, Ph. D., founded (in 1983) and directs The Shalom Center , a prophetic voice in Jewish, multireligious, and American life that brings Jewish and other spiritual thought and practice to bear on seeking peace, pursuing justice, healing the earth, and celebrating community. He edits and writes for its weekly on-line Shalom Report. In 1996, Waskow was named by the United Nations a "Wisdom Keeper" among forty religious and intellectual leaders who met in connection with the Habitat II conference in Istanbul. In 2001, he was presented with the Abraham Joshua Heschel Award by the Jewish Peace Fellowship. In 2005, he was named by the Forward, the leading Jewish weekly in America, one of the "Forward Fifty" as a leader of the Jewish community. In 2007, he was named by Newsweek one of the fifty moist influential American rabbis, and was presented with awards and honors by groups as diverse as the Neighborhood Interfaith Movement of Philadelphia and the Muslim American Society Freedom Foundation. Since 1969, Waskow has been one of the leading creators of theory, practice, and institutions for the movement for Jewish renewal. Among his seminal works in this area have been: • The Freedom Seder (l969), the first haggadah for Passover to intertwine the archetypal liberation of the Jewish people from slavery in Mitzrayyim with the modern liberation struggles not only of the Jewish people, but also the Black community in America and other peoples. The Freedom Seder has become a model for many Jews during the past generation to shape Passover Seders to celebrate their own commitments to emerging aspects of liberation — such as environmental concerns, feminism, and the freedom of Tibet. • Godwrestling (Schocken, 1978), an examination of new ways of interpreting Torah and applying it to contemporary issues, as they emerged in the early havurot. • These Holy Sparks: The Rebirth of the Jewish People (Harper and Row, 1983), a study of the history and meaning of the Jewish renewal movement in North America, 1967 to 1982. • Seasons of Our Joy (Bantam, 1982; Summit, 1985; Beacon, 1990 and 1991), a history of the development of the Jewish festivals; a pioneering reinterpretation of their meaning in the cycles of earth, sun, and moon; a guide to the festivals as steps in a spiritual journey; and a practical handbook for observing them today. • Down-to-Earth Judaism: Food, Money, Sex, and the Rest of Life (Morrow, 1995), an examination of how the everyday ethics and practices of the Jewish people have evolved over the centuries and are still evolving, in response to the changing cultures and societies in which Jews lived, and in constant effort to shape a holistic and holy lifepath that cares for the earth. • Godwrestling — Round 2 : Ancient Wisdom, Future Paths (Jewish Lights, 1996), a midrashic reexamination of the meanings of God, Torah, Israel, humanity, and earth in the light of 25 years of the movement for Jewish renewal. (This book won the Benjamin Franklin Award.) He co-authored with Phyllis Berman A Time for Every Purpose Under Heaven: The Jewish Life-Spiral as a Spiritual Path (Farrar Straus & Giroux, 2002). Waskow has spoken widely and led retreats and study groups at synagogues, universities, inter-religious convocations, and churches, on Jewish renewal, the meaning of recent religious upheavals throughout the world, the practice and meaning of the spiral of Jewish festivals, religious perspectives on environmental issues, and the spiritual roots of tikkun olam (action to heal the world). He was born in Baltimore in 1933. A complete biography and bibliography can be found here.
---
2013 Honorees
Rabbi Everett Gendler
T'ruah Human Rights Hero Award
A native of Iowa, Everett Gendler studied at University of Chicago and was ordained at Jewish Theological Seminary in 1957. He served congregations in Mexico City, Rio de Janeiro, Princeton, NJ, and the five congregations in Havana during High Holy Days and Passover, 1968-69. From 1971 to 1995 he was rabbi at Temple Emanuel, Lowell, MA, and for 19 of those years he was also Jewish Chaplain and Instructor in Philosophy and Religious Studies at Phillips Academy, Andover, MA. Throughout those years he was also active with Dr. Martin Luther King, Jr. ('62-'68), was involved on behalf of nonviolence, human rights, the environment', vegetarianism, liturgical renewal, and at various times served on the boards of the Fellowship of Reconciliation, Jewish Peace Fellowship, War Resisters League, and others. Since retirement from regular commitments in 1995, he, with his wife, Mary, have traveled almost every year to India to help the Tibetan exile community develop an educational program on strategic nonviolent struggle, with the sanction of the Dalai Lama and coordinated by the Tibetan Government in Exile. This has led to the Active Nonviolence Education Center (ANEC), a Tibetan NGO, to which the Gendlers continue to serve as Chief Resource Persons. A member of the Central Conference of American Rabbis (CCAR) and the Rabbinical Assembly (RA), Rabbi Gendler also serves on the Advisory Board of American Near East Refugee Aid (ANERA).
Rabbi Susan Talve
T'ruah Human Rights Hero Award
Rabbi Susan Talve is the founder of Central Reform Congregation, the only Jewish congregation in St. Louis, comprised of seven hundred fifty plus households. Ordained by Hebrew Union College-Cincinnati in 1981, she was honored with the Stephen Levinson Award for Community Service after founding the Jewish Early Learning Cooperative, Ohio's first licensed infant childcare program in the workplace. She received her Doctor of Divinity degree in 2006. In 1992, the Jewish Federation of St. Louis awarded her its first Woman of Valor award. In May 1993, she was given the Trumpet of Justice Award by the Institute of Peace and Justice. Rabbi Talve received the Brotherhood and Sisterhood Award of the National Conference of Community and Justice for the year 2000 and was a 2003 Woman of Achievement. She has received numerous awards for her presence in the African American and Lesbian, Gay, Bisexual and Transgender (LGBT) communities. Rabbi Talve is a member of numerous local organizations, including Faith Aloud and Missouri Health Care for All. She is Vice President of the Board of Dollar-Help, Inc., and is on the Board of CHIPS, a free health clinic. She helped start a group at St. Louis Children's Hospital for families of children with congenital heart defects and serves on the Board of the Children's Hospital Foundation. Rabbi Talve has led her congregation in promoting inclusivity by developing ongoing relationships with African-American and Muslim congregations, and by fostering civil liberties for the LGBT community. She served as Vice-Chair of Missourians for Freedom and Justice, an organization that supported the LGBT community and is an active member of the St. Louis Interfaith Dialogue Group. She and husband, Rabbi James Stone Goodman of Neve Shalom Congregation, have three children.
Thomas B. Wilner
Raphael Lemkin Human Rights Award
Thomas Wilner leads the international trade litigation and government relations practice of Shearman & Sterling LLP. A native of Washington, D.C., Mr. Wilner has practiced law for more than 40 years. He is a member of the bars of the District of Columbia, New York, Pennsylvania and the Supreme Court of the United States. He has represented private and governmental clients in numerous major litigations and arbitrations and has also specialized in handling problems for both U.S. and non-U.S. clients before the U.S. Executive Branch and Congress. He was counsel of record in Rasul v. Bush, decided in June 2004, in which the United States Supreme Court ruled that the Guantanamo detainees have the right to habeas corpus, and in Boumediene v. Bush, decided in June, 2008, in which the Supreme Court held that the Guantanamo detainees' right to habeas corpus is protected by the U.S. Constitution. He was also counsel of record in Al Odah v. United States which established the detainees' right to unmonitored access to counsel. Mr. Wilner is a cum laude graduate of Yale University and of the University of Pennsylvania Law School, where he was editor of the Law Review. He was clerk to the Honorable William H. Hastie, Chief Judge of the U.S. Court of Appeals for the Third Circuit and the first African American to serve on a U.S. federal court. He was an adjunct professor of law at the University of Pennsylvania Law School. Mr. Wilner has been awarded the Community Service Award by the International Law Section of the District of Columbia Bar, the Frederick Douglas Human Rights Award by the Southern Center for Human Rights, and the William J. Butler Human Rights Award by the Urban Morgan Institute for Human Rights of the University of Cincinnati College of Law.
---
2011 Honorees
Rabbi Barbara Penzner
T'ruah Human Rights Hero Award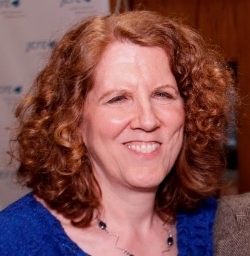 Rabbi Barbara Penzner has served Temple Hillel B'nai Torah in West Roxbury, MA since 1995. During her time with HBT, she has brought in younger families, invigorated our prayer life with spirituality and depth, enriched intellectual engagement for all ages, and inspired us to act justly in the world.
Rabbi Penzner received the degree of rabbi and a Master of Hebrew Letters from the Reconstructionist Rabbinical College in Philadelphia in 1987. She is active in the Reconstructionist Rabbinical Association, the national association of Reconstructionist rabbis, and served as its President. She has also served as President of the Massachusetts Board of Rabbis. Rabbi Penzner is active in greater Boston's Jewish community and in interfaith work, including leadership of Mayyim Hayyim: Living Waters Mikveh and Education Center in Newton, the Greater Boston Interfaith Organization, the Jewish Community Relations Council and the Jewish Labor Committee.
Her writings on topics including Israel-Diaspora relations, mikveh (ritual immersion) as a meaningful ritual for Jews today, and adult Jewish learning have been published in various journals and books. She and her husband, Brian Rosman, work together on social justice causes, and are the proud parents of two children, Aviva and Yonah, who are now adult activists.
Rabbi Israel "Si" Dresser
T'ruah Human Rights Hero Award
Israel Seymour (Si) Dresner is a Reform rabbi, and past president of the Education Fund for Israeli Civil Rights and Peace. He was instrumental in the Civil Rights Movement, and a close friend to Dr. Martin Luther King Jr. Later dubbed "the most arrested rabbi in America," the outspoken Rabbi Israel "Si" Dresner participated in the June 13-16 Interfaith Freedom Ride from Washington, DC to Tallahassee, FL. The son of a Brooklyn delicatessen owner, he graduated from the University of Chicago (1950) and Hebrew Union College-Jewish Institute of Theology. Dresner continued his civil rights activism and advocacy throughout his career as a reform Jewish rabbi in northern New Jersey, participating in the 1962 Albany campaign to desegregate municipal facilities and in the 1965 Selma-to-Montgomery march. He retired in 1996.
Jon Esformes
Raphael Lemkin Human Rights Award
Jon Esformes is the CEO of Sunripe Certified Brands, and the first proud signatory of the Fair Food Program. Jon is also a former homeless alcoholic who hires numerous former addicts in his company. Jon has worked to see the seemingly mutually exclusive question of workers want higher wages and improved working conditions, while employers wanted to keep costs down as a humanistic issue rather than a business problem. Using the principles he learned at Beit T'Shuvah, Jon helped to revolutionize the industry and spark a fair trade movement that has transformed the way growers and farm workers do business, leading to documentaries, books and international awareness of the plight of farm workers.
Jon was confronted with the plight of the farm workers and their call for liveable wages and better treatment. Feeling as though he had to do something, Jon sat down with the Coalition of Immokalee Workers for that fateful cup of coffee. He realized that they had a lot more in common than he had expected.
Jon signed on to the Fair Food program – an agreement between growers, workers and the country's largest purchasers – that has helped to transform the agricultural industry and lead to better wages, improved working conditions, and new enforcement mechanisms. "We were not thinking globally, just making sure the people who work for us are being treated fairly – like the holy souls they are." he says, a nod to the teachings of Heschel.
---